Being a Part of EmberConf2018
Howdy! This was my first time attending EmberConf in person, and wow, what an experience! If you've never been, I highly recommend it! I thought I'd jot down some really quick thoughts on everything. This year, I submitted a CFP for a MiniTalk and was accepted. This was the first time I've ever talked at a conference and it was a blast. You can catch my talk and slides below in the Links section.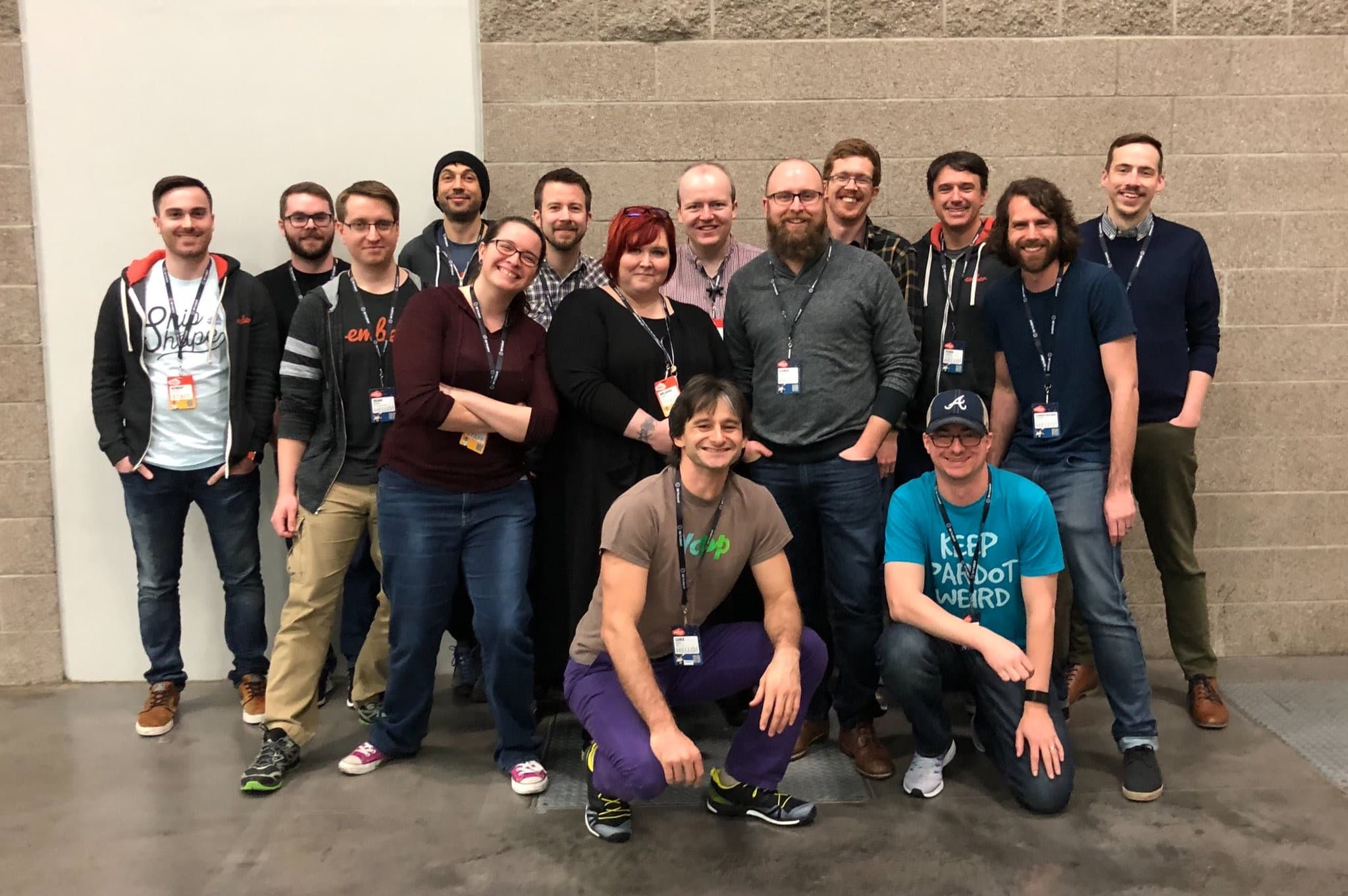 The Community & Conf
Holy cow, everyone was so nice! This was the first conference I've been to where I've felt 100% comfortable. You could strike up a conversation with anyone! Everyone was extremely friendly and approachable. It was the most inclusive event I've ever been to. Hats off to the organizers!
All of this is further supported by the Slack channel. Outside of the conference, folks were posting where they were going to hang out and inviting anyone else who may be interested. There were arcade trips, bar visits, breakfast trips, and even karaoke! These events were great opportunities to meet other folks in the Ember community. There were so many great talks this year! NuclearTide and other folks have posted all-things-EmberConf here: https://github.com/nucleartide/emberconf-2018/blob/master/Readme.md
Giving a MiniTalk
Giving a MiniTalk was a great experience. I felt very comfortable after talking with folks at the conference beforehand— there really wasn't anything to be nervous about! I highly recommend giving a MiniTalk at EmberConf if you're interested in sharing something you're working on, but don't want to give a full-blown talk. You can do it!
Conclusion
Overall, EmberConf 2018 was a blast! The community is so great and the conference was the best I've been to. EmberConf 2019 is coming up next year back in Portland from March 18–20th! Maybe see you there!?
https://www.youtube.com/watch?v=4fI72aZl_N8
Additional Pictures